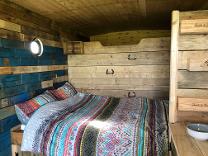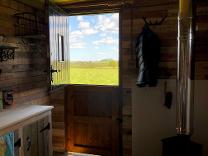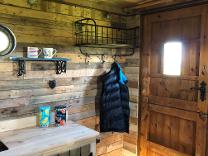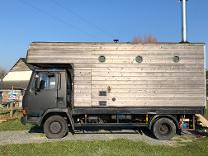 Welcome to our newly converted horse truck. With its own fully equipped kitchen, wood burning stove, comfortable double bed and fenced outside area, fire pit, picnic table and barbeque this is a special place to get away from it all! All you need to do is grab bed linen and towels or you can even hire these from us and have it made up ready for you.
There is a second double bed with restricted headroom -where 2 additional people can climb up the horseshoe steps above the main bed to bunk down above the drivers cabin.
The Horse Box is £75 per night for 2 - 4 people. Contact Debbie or Ann at debbie@balesash.co.uk or on 01769 561063 if you need further information before booking. Otherwise you can book online below or call us 01769 561063. Available from mid May 2019.